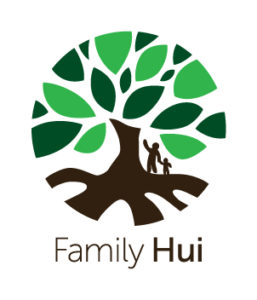 Hui (hoo'ee) is a Hawaiian term for a cooperative group working together for a shared purpose. The Family Hui program's shared purpose is creating healthy, thriving families and communities.
Our mission is to develop sound families, thriving communities, and a more peaceful world.
Family Hui supports, encourages, and empowers parents/caregivers as they face the joys and challenges of raising children, learning how to address the challenges in healthy ways. The program builds and expands on the very successful Hawai'i based Baby Hui program, which served Hawai'i's families for over 30 years. Family Hui updated the program materials, expanded the program to serve families with children 0-5, and incorporated a school readiness component. The Family Hui Hawaii organization is still operating a successful program on the islands!
Thank you to the Davis Enterprise for great articles about the Family Hui program: "Soup's On Will Benefit Family Hui," "Family Hui becomes key local tool in fighting cycle of abuse" and "Family Hui Comes to Yolo County".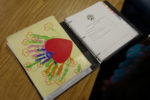 Family Hui peer-led parenting support groups discuss positive parenting principles that empower parents and caregivers while promoting healthy child development. Not only does the Family Hui program support healthy family life, it also builds community through long lasting relationships and mutual support.
Family Hui organizes groups of 6-10 families with children ages 0-5 and provides:
Trauma-informed parenting curriculum
Leadership training for peer facilitators
Resilience-building activities
Connection to other parents and services to build a strong support community
Family Hui programs are currently operating throughout California, in Hawaii, and in several East African countries (including Tanzania, Uganda, and Rwanda).
Family Hui is a program of Lead4Tomorrow, an international, public benefit 501(c)3 not-for-profit organization located in the United States.